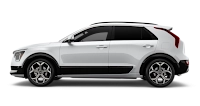 You're enquiring about a Kia Niro Hybrid
To get our price and availability on a new Kia Niro Hybrid, please give our friendly Sales Team a call now on (08) 9229 5111 or fill in the no obligation form below:
Thank you for your interest. So that we can monitor the interest in this section of the site, please take a moment to complete the brief form below. You will gain instant access to the brochures area.
286 Scarborough Beach Road,
Osborne Park WA 6017
(08) 9229 5111
Mon - Tue: 8:00 AM - 6:00 PM
Wed: 8:00 AM - 9:00 PM
Thu - Fri: 8:00 AM - 6:00 PM
Sat: 8:00 AM - 1:00 PM
Sun: Closed
View Map & Directions